If you are troubled about claiming and updating your Google My Business Listing, you are at the right place! This blog will help you understand how to claim and update or change your Google My Business Listing.
Find your Google My Business listing.
Almost every business has one, as Google derives information from the internet and automatically creates one. You just need to first type in your business name into Google, then check on the right side of your desktop, or it will appear on the top Listing on your phone.
Desktop View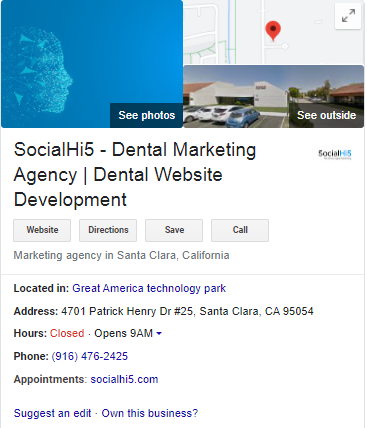 Mobile View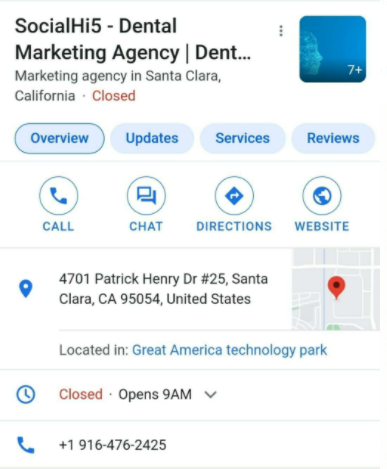 A standard Google My Business listing link to your website has photos that allow customers to find your address and get directions. It may show when your Business is open, and it must have your phone number. Your Business may or may not have reviews, however.
The advantage of this Listing is that you can edit it once you claim it.
Claim your Google My Business listing:
To claim your Listing, you need to ensure that you already have a Gmail account. If you don't have one, here are some easy steps that will help you to create one: Visit gmail.com and select "Create an account." You are supposed to choose "Manage my Business" at the next prompt. The next screens will ask for your 'First Name, "Last Name '; ask you to choose a Username and Password. Fill out all the necessary information and hit next until you finish the sign-up process. If you need more help, click here.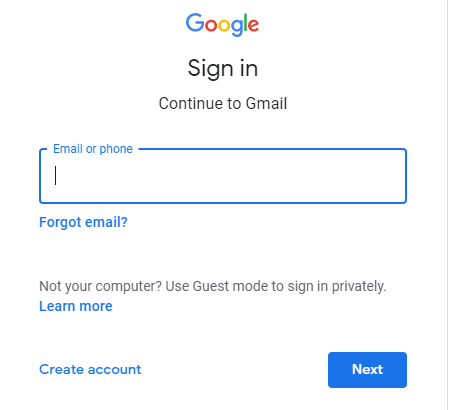 Once you set up your Gmail account, you need to sign in and then claim your Listing. Locate your Google My Business card, and then click on "Own this Business."
You will be asked to verify the Listing if it hasn't been claimed in the next screen. If someone else has already claimed it, click here to learn how to get control of it.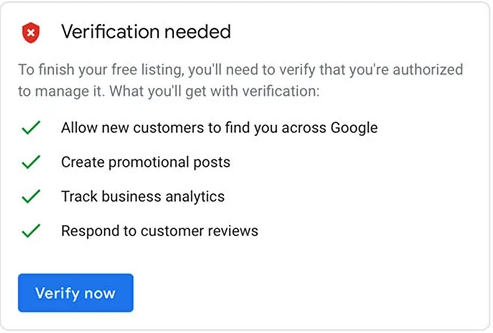 You will be asked to verify the Listing if it hasn't been claimed in the next screen. If someone else has already claimed it, click here to learn how to get control of it.
By Phone – Be sure to use your Business's phone number (not a personal cell phone)
By Email – Google will prefer "info@yourbusiness.com"
By Mail – Double check if your Listing has the correct address, and you can receive mail there.
Google will suggest you choose any one of these three options. We recommend "verifying by phone or email." However, no matter which way you verify, you will receive a code entered into Google's system. Please be aware, and if you choose to confirm by mail, it will take 3-8 days for a postcard to arrive with a code.
Updating your Google My Business Listing
Now that your Listing is verified, you can update it in a few easy steps.
First of all, make sure you are signed in to your Gmail account for Business. Then on the right side of "Google.com," you will see squares, click them, and then select "My Business."
You will be able to see a dashboard.
On the Left:
Posts
Info
Insights
Reviews
Messages
Photos
Products
Services
Website
Users
In the Middle:
Recommended tasks suggested by Google.
Covid-19 Updates

Business Hours
COVID-19 Updates
Getting support from your Customers

Performance Information:

Search views: People who found your business on Google Search
Map Views: People who found your business on Google Maps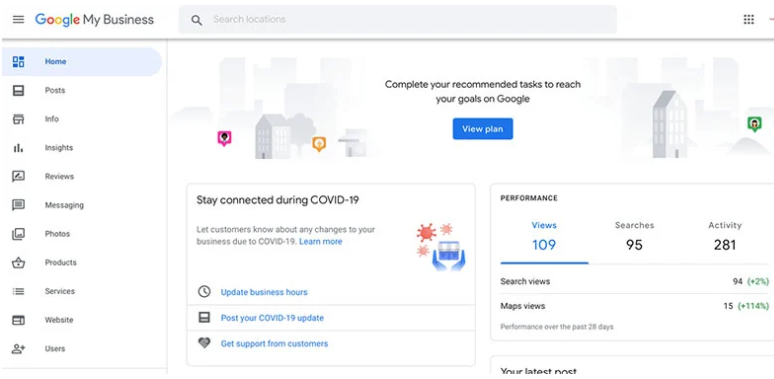 Now, let's scroll down the list of what you can add, edit, or update.
Posts:
Posts help add any kind of updates such as COVID-19 updates, or they can also be used for asking for support (sell Gift Cards or ask for a Donation). You can create an offer (sale), add an update, or an event, as well. As you can see, posts are helpful to promote your Business.

Info:
This is the section where you will be able to update your business hours and other business-related information. Most of the information is self-explanatory (such as address and phone). However, there are a few that we would like to point out specifically.
Service Area This is useful for such businesses which provide services only to a specific area surrounding them. For instance, if you provide Electrical contracting services and your business services to your County and the surrounding counties – you can add those specific counties for easy identification.
More Hours This is more significant for businesses with hours that are either affected by COVID or any other reasons or provide specific services. For instance, a restaurant may have a Sunday brunch or Special dinner held at a specific time, provide take-out, or other options.

Appointment Link This is helpful for businesses that usually schedule appointments. You can link directly to a form on your website—for example, dental practices.
Reviews:
If a customer or anyone leaves a review for your Business on Google, you can read and respond to them in the review section. This is especially important if someone leaves a negative review.
Messages:
You can allow the customers who are viewing your Listing to message you directly from this section. Here, you can respond to the questions, share relevant information, and quickly connect with your potential customers for free. You will need to download the app from Google Play or Apple App store to get started.
Photos:
Help your customers and prospects get to know your business through photos. Make sure you add your logo and the exterior of your business location. Don't forget to post photos of your team at work or attending special events such as your Business's success program.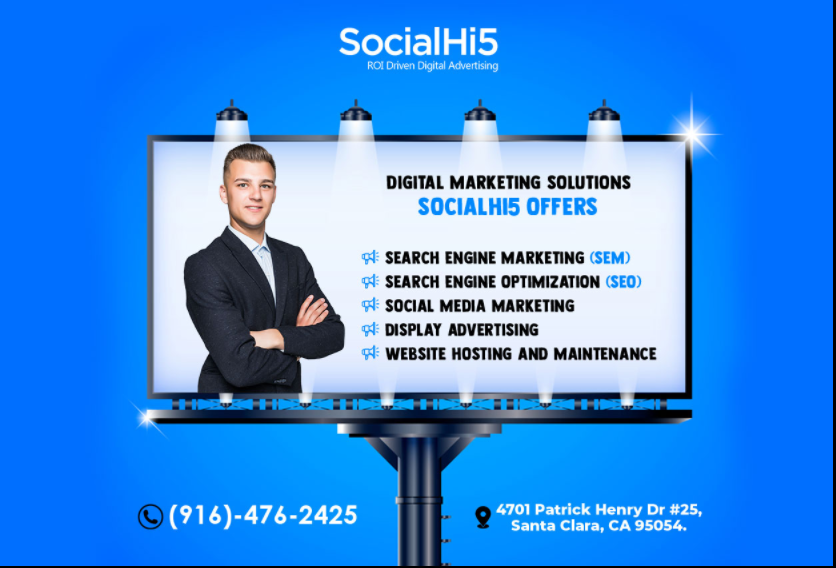 Products:
In this section, you can add those products that your business sells. It's your choice whether you wish to put the pricing of the product or leave it out. If your business offers many products, then prefer to put your top-selling or most profitable products first. After that, if you notice more customers finding your Business in this way, you can keep adding products each month.
Services:
Help your customers find your Business by listing the primary services that your company offers. Suppose how someone may refer to your Business or dig deeper into your referral and sales process. Although ABC is a Marketing Agency, often we are introduced to prospective clients because their Business requires a new or updated website. So, to attract new prospects, we list Website Designer as part of our Services.
Website:
If you don't have a standalone website, Google now offers the option for you to create a simple website with them. It's a good solution when you are operating on a small budget and aren't sure a full website presence is necessary for your Business.
Users:
If you need help keeping your Google My Business listing updated, you can effortlessly add more users to your Google My Business account without giving them ownership.
So that's how you can access your Google My Business Listing.
You can get in touch with us orcan schedule a free consultation for further queries.
Howbeit you do it! Make sure your business utilizes this free and efficient service offered by Google to help market and grow your business.
One final tip…
While there are numerous ways to optimize your Google My Business card, a good practice would be to keep one 30-minute time-slot each week to enhance adjustments and additions.