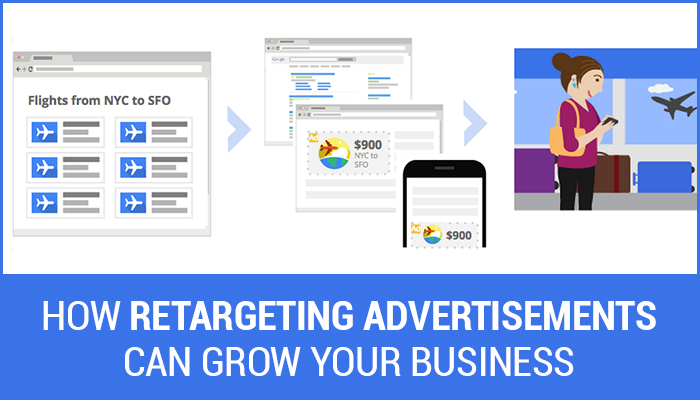 Retargeting or remarketing is a very strong way to reach your customers with absolutely the right message at the exact right point in their customer journey. Retargeting advertisements make use of the knowledge the business has about their potential customers like when they have visited your website, for how long they stayed, what were they looking for, whether they have put something in the cart or not, etc. This helps the business to keep on customers radar until they have purchased.
Why should retargeting ads be used in your business?
Retargeting is actually a cookie-based strategy. As a new visitor visits your site, the code drops an unknown browser cookie. Later, if he or she browses the internet, this cookie makes your retargeting source know when to show your ads, assuring that your content is shown to them only who have visited your website before. 
Retargeting is advantageous because the conversion rates of customers are very low. An average website can convert only 2 percent of its traffic, which means your website is making a loss of 98% of its traffic. 
Retargeting plays an active role here because it focuses your advertisement expense on people who know your site and have an interest in it. This is the reason why the marketers who use it gets higher ROI than others. If this retargeting marketing strategy is used efficiently, it will come out as an effective marketing tool which will be beneficial for the customers too. 
If you want a successful retargeting, try to follow an approach which is less invasive and less repetitive. Make sure you have the focus on the ultimate goals. 
If you are looking for retargeting services at SocialHi5, we offer amazing remarketing services. Through our services and your quick benefit, you will confirm that we are the best retargeting ads agency. Contact us today and help your business grow.