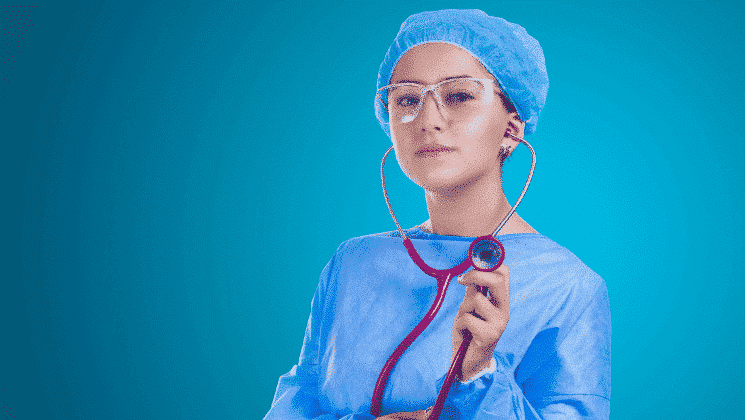 As a dentist, you've undoubtedly already engaged in dental marketing or are debating whether or not to do so in 2021. But, based on what we've seen during Covid-19, dental clinics with a strong digital presence will have an easier time surviving and thriving than those who don't. Take a look at how the pandemic has influenced buying habits to understand current trends and preferences better. Due to self-isolation and the new work-from-home policy, online shopping grew by 53%. Customers' increasing reliance on the internet to engage with and trade with businesses shows digital platforms' expanding popularity.
1. Determine who you want to reach.
The first step in creating a solid dental marketing strategy is figuring out your target audience. The people who are most likely to profit from your services are your target audience—simply promoting to everyone and wherever will result in a complete waste of your marketing investment.
2. Go over your marketing goals again.
You now have a good sense of who to target based on geolocation, demographics, interest, and the type of solutions you provide. But, specifically, what do you hope to accomplish with your dental marketing? More new patients, a higher return on investment, a concentration on profitable services, and increased visibility could be the answers.
3. Do you think your marketing budget needs to be increased?
Regardless of how lofty your objectives are, the correct marketing approach combined with realistic budgeting will determine if you can attain them. Remember that investing in marketing is never a waste of money, primarily if you work with a seasoned dental marketing firm to produce outstanding results.
4. Review your present dental marketing strategy.
You now know how to evaluate your target market, review your dental digital marketing goals, set a budget, and set goals.
5. Is your dental marketing firm the right fit for your practice?
As a dentist, you already have a lot on your plate. You must look after your patients and keep them happy (the most challenging job in the world), as well as be active in your practice's day-to-day operations, staffing, and training. Instead of taking on the additional responsibility of marketing, employing a professional marketing firm will save you money and allow you to focus on the main parts of your dentistry practice.
6. Do traffic to your website translate into new patient appointments?
The ultimate purpose of increasing website traffic is to boost patient appointments. While you cannot expect every visitor to make an appointment online, you should expect a reasonable number of conversions.
A well-designed dentistry website provides thorough information about your business, assisting potential patients in their decision-making. A solid website offers a positive user experience and ranks high in search results, increasing appointment requests.
7. Do you obtain the best return on investment from your dental marketing efforts?
Wrong marketing methods can be fatal to your dental office, as they can cause you to lose even your current patients, let alone win new ones. Every dollar invested should produce tangible results, and each marketing channel should generate a positive return on investment.
In the world of digital dentistry marketing, there is no room for conjecture or assumption. Continuous channel monitoring and campaign testing are essential for generating a positive ROI. As a result, dental marketing solutions firms offer tools and software that track all marketing tactics used.
8. Do you need to improve your brand, or should you rebrand?
The dentistry market is a competitive one, with most dentists providing essentially the same service. Dental branding provides your dental business a distinct personality and establishes the distinctiveness of your clinic in the eyes of your patients.
Dentists should examine their logo, graphics, design, and other branding elements to see if they project their brand's identity and missions. You might have a state-of-the-art dentistry practice. However, it will only yield results if it is reflected in your branding as well.
Conclusion:
The necessity of digital marketing for dentists has been highlighted in this ultimate dental marketing checklist and how to prepare your dental practice to attract new patients in 2021. It should be evident that marketing is a never-ending process requiring competence to hit the bull's eye and meet targets consistently.
If you've been on the fence about diving into the world of digital marketing, now is the moment to jump in. Your lofty ambitions necessitate aggressive marketing, and you can't just watch as your competitors steal all of your patients.